Argei - Le Fattorie Renolia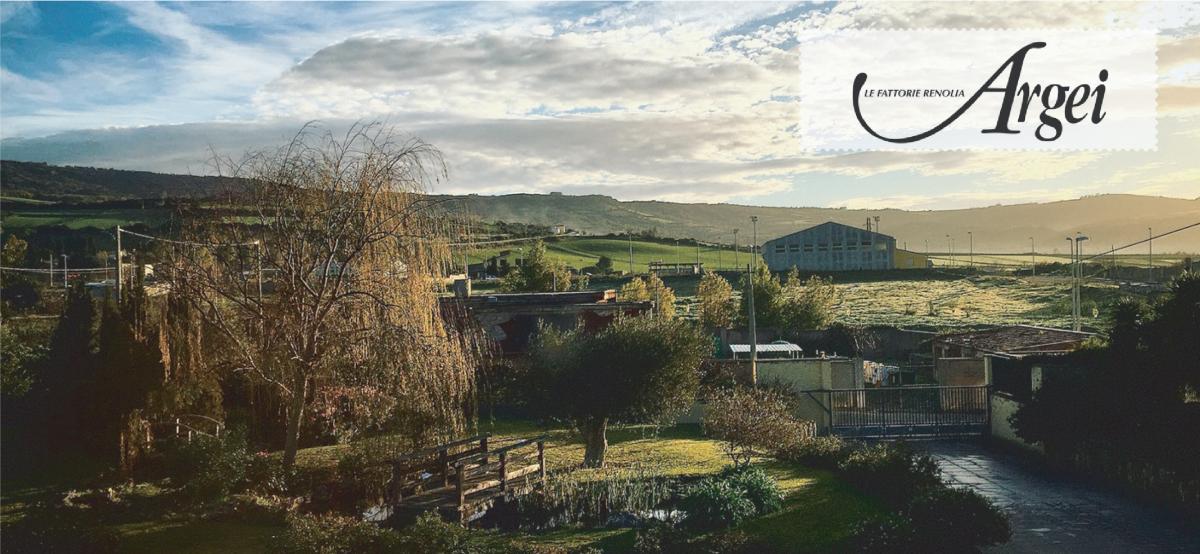 Argei - Le Fattorie Renolia
Location: Gergei (Cagliari), South Sardinia
Argei - Le Fattorie Renolia is a farm, an oil mill, a cellar and a laboratory that produces oil, wine and seasonings using natural local raw materials. The production, in full harmony with the environment, combines the human know how with the more efficient and eco-compatible production methods, giving products rich in taste and nutritional properties.
The food seasonings Argei - Le Fattorie Renolia comes from the meeting of the Argei production with natural aromatic fragrances of the highest quality. A wide range of flavors to enhance every dish and satisfy even the most demanding palates.
Balsardo - bittersweet dressing
This food seasoning is made from cooked grape must and wine vinegar and it's obtained from high quality raw materials; it's thick and rich in aromatic fragrances.
Alba white truffle - infused extra virgin olive oil
Lyophilized white truffle is infused in our extra virgin olive oil and then blended until homogeneous. Great on bresaola carpaccio, risotto, eggs, tagliatelle (pasta), salads and fondue.
Oleà
Oleà is a flavoured extra virgin olive oil dressing. Excellent to enhance every dish of the Mediterranean tradition, it's perfect on vegetable crudités, bruschetta, sauces and condiments, fish and meat carpaccio. Flavours available: basil, lemon, chili pepper.
Agrè
Agrè is a bittersweet dressing made of high quality raw ingredients. Cooked grape must and wine vinegar are blended until homogeneous, then the mixture is aged in barrique for at least two years. Perfect on meat fillets, cheese, vegetable crudités and salads. Astonishing on strawberries, ice cream and foie gras. From the precious taste of grape must and wine vinegar combined with the fragrance of natural flavours comes the four versions available: natural, wild berries, lemon, apple.
Fior di Sale
Fior di Sale (hand-picked wholegrain sea salt) is the first crystal of wholegrain sea salt which forms naturally in the evaporation ponds. It is hand-picked according to ancient traditions, by choosing the best plates floating in evaporation ponds; it's dried thanks to traditional methods, then undergoes quality controls. It's not washed, nor bleached. It's then hand-packed in fragrance-saver jar. Its splendidly delicate taste blends perfectly with ten totally natural and handworked elements. Organically farmed fruits, berries, spices and flowers lend themselves to the pureness of a unique salt, in order to set your fantasy and creativity free in your kitchen. Flavours available: ntural, pepper, organic saffron, smoked, organic orange, organic herbs from Sardinia, organic lemon, organic tangerine, organic myrtle, organic olives, oriental spices.