Famiglia Orro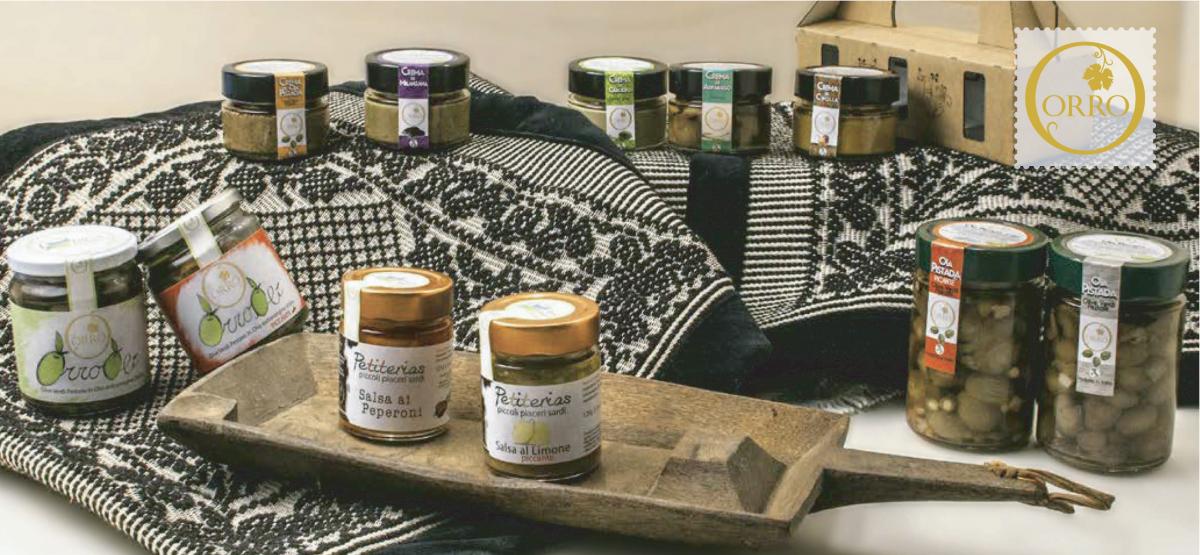 Famiglia Orro
Location: Tramatza (Oristano), Centre-West Sardinia
Famiglia Orro is a small family run farm located in Tramatza, a small village in the province of Oristano, central-west Sardinia. The farm produces wine, olives and vegetables typical of the area in respect of sustainable agriculture and biodiversity. All productions are processed directly on site in the Famiglia Orro cellar and laboratory combining tradition and innovation.
Famiglia Orro food seasonigs are produced respecting ancient traditional techniques that allows to preserve the authentic taste of raw ingredients.
Famiglia Orro produces three excellent and genuine food seasonings:
Oìa Pistada - crashed green olives
Crashed and pitted green olives seasoned with garlic and wild fennel in extra virgin olive oil, according to a traditional recipe handed down from generations. Perfect complement for your entries or as an appetizer, it can be also used to season main plates and pizza.
Crema di asparago - wild asparagus spread
Asparagus spread made from wild asparagus, seasoned with naturals aroma and extra virgin olive oil. Perfect as appetizer on crusty slices of bread, as the italian "crostini"style.
Crema di carciofo - artichoke spread
Artichoke spread made from the sardinian spiky artichocke, seasoned with herbs and Vernaccia wine in extra virgin Olive oil. Perfect as appetizer on crusty slices of bread, as the Italian "crostini"style.
Salsa al limone - lemon cream sauce
Cream sauce prepared on a lemon base, with extra virgin olive oil and garlic. It comes in a "piccante" version also, with added hot pepper. The lemon sauce has a wide range of uses. It is used raw on salads, but also on white meats and fish plates.