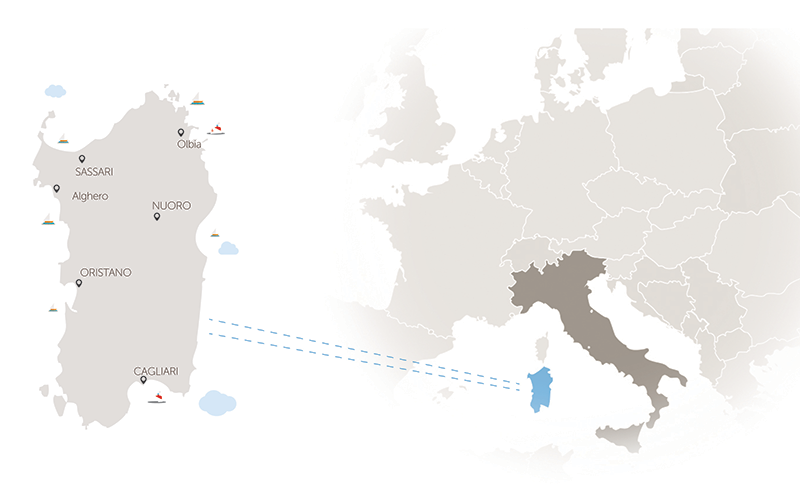 The Island of delicious food right in the heart of Mediterranean Sea
Sardegna is the second largest island of Italy, renowned for its stunning and unspoiled natural beauty, and revered for its rich cultural heritage and unrivaled quality of life. 
The beauty of its beaches, the clarity of its water and the ruggedness of its countryside offer the perfect backdrop to an abundance of culinary traditions. This secluded and relatively undiscovered region of Italy is full of ancient rituals and is home to some of the oldest cooking techniques and most magical dishes Italy has to offer.