Tenuta Agricola coda di Lupo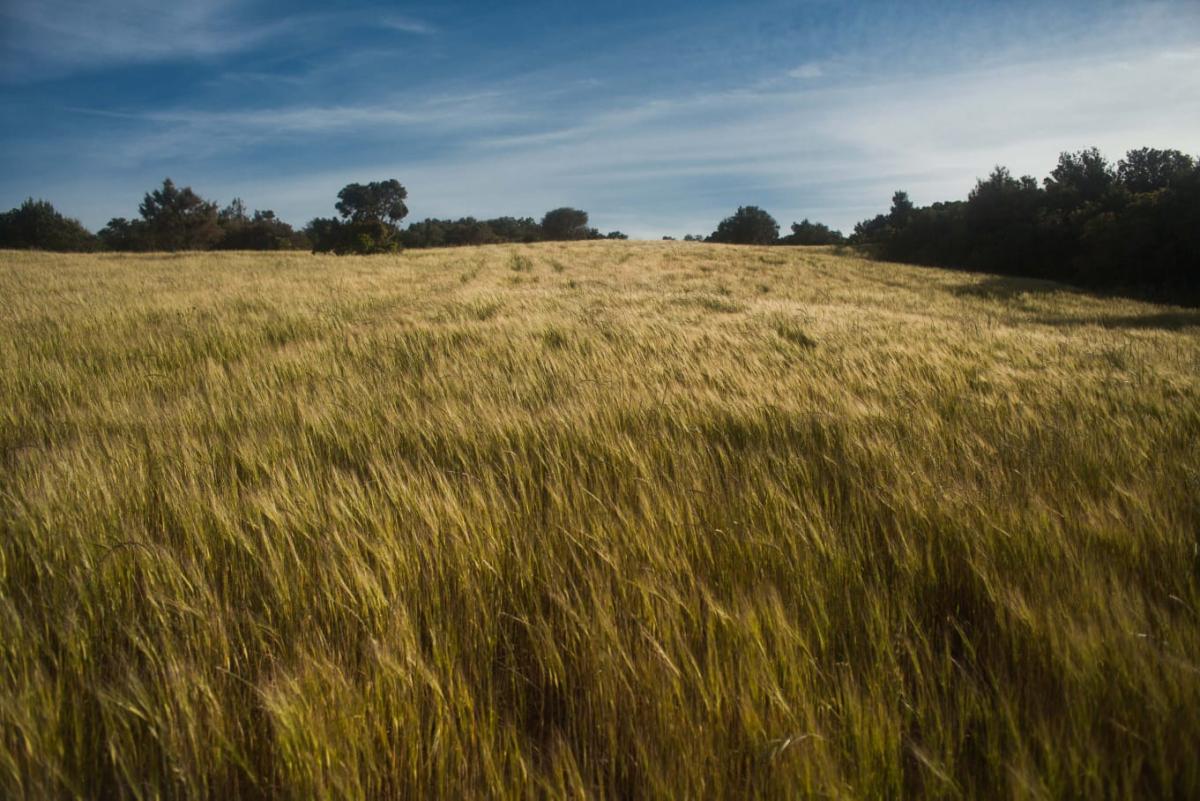 Tenuta Agricola coda di Lupo
Location: Scalìa, Arzachena (Olbia), North Sardinia
Since 2017 the Di Niglio family has been cultivating the historic Senatore Cappelli durum wheat variety and Tricu Cossu, an ancient soft wheat originating from Gallura without the use of pesticides or herbicides.
A blueberry grove of about half a hectare, a small vegetable garden, an orchard, an apiary and an olive grove with a few hundred plants, complete the crops in progress on the land, surrounded by granite rocks and large expanses of natural vegetation.
Among the traditional bread types we selected three special 100% organic products, a perfect match with Italian cheese and appetizers.
Carasau: the most popular Sardinian bread, this thin and crisp, dish like baked flat bread can last up to one year. It can be eaten dry as a normal bread or wet with oil, water, sauces as part of traditional Sardinian recipes. This bread is produced in an artisan bakery in the city of Oliena, in the area where the carasau finds its origins, with stone ground Senatore Cappelli durum wheat flours, natural sourdough and strictly cooked in a wood oven.
Carasau Integrale: the wholemeal flour version of the classic Carasau.
Guttiau: Carasau bread seasoned with Extra Virgin Olive Oil and salt.