Bottarga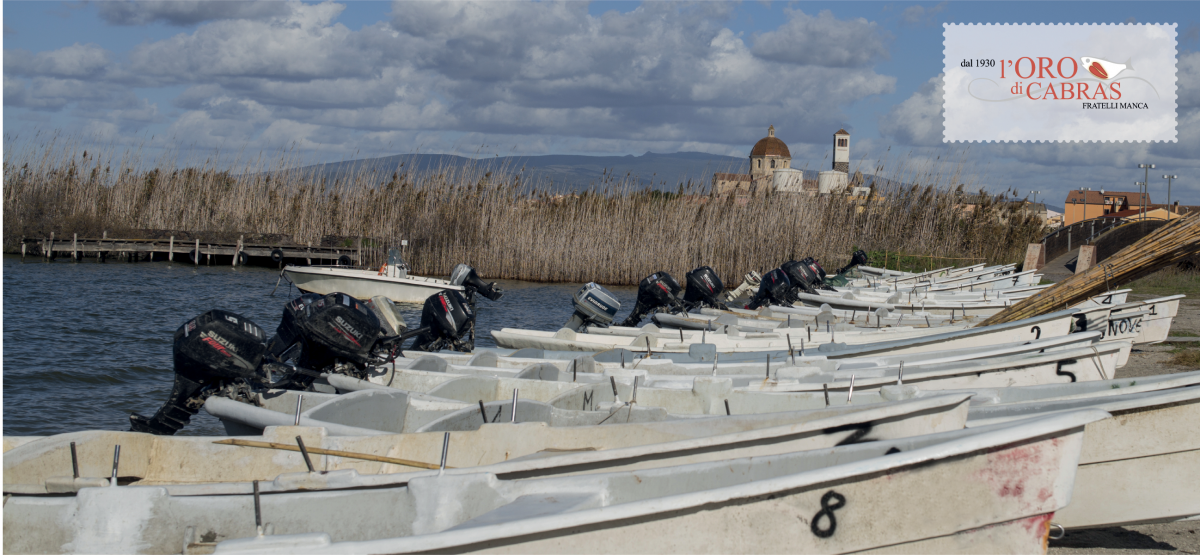 Mullet "Bottarga" L'oro Di Cabras
Location: Cabras (Oristano), Centre West Sardinia
The Manca brothers have been running this fishing business since 1930s, when the founder Antonio established his small workshop in Cabras. The small city, dating back to the Phoenician period, is close to the Mistras Lagoon, separated from the sea by two land strips, ideal habitat for cormorants, ospreys, herons and pink flamingos. In this environment everything contributes to produce an extraordinary bottarga, from the sea, where the mullet feed, to the clear and uncontaminated air, up to the climate, especially suitable for the natural drying .
The Manca brothers use the same hand-made process for the two types of bottarga they produces, which differentiate only for the origin of the mullets.
The Bottarga L'oro di Cabras, as the 99% of the Bottarga produced nowadays in Italy, is made from the eggs of Atlantic sea and Mauritania mullets. After been cleaned, the roe is put under salt for a period of time that can vary depending on their dimensions, then pressed and dry in special racks. To guarantee a top level finished product the roe racks are daily checked and the entire process is screened.
The Bottarga Mistras is made through the same hand procedure as the Bottarga L'oro di Cabras but the eggs come from mullets caught in the local pond of Cabras. Mullet fished in Cabras are unanimously considered the best, thanks to the quality of the backdrops where they eat and the purity of the water. This bottarga is considered the highest quality one where the usual characteristics of savoury, brackish, dry almond taste, and the colour that goes from gold to amber are intensely emphasized.