Cheese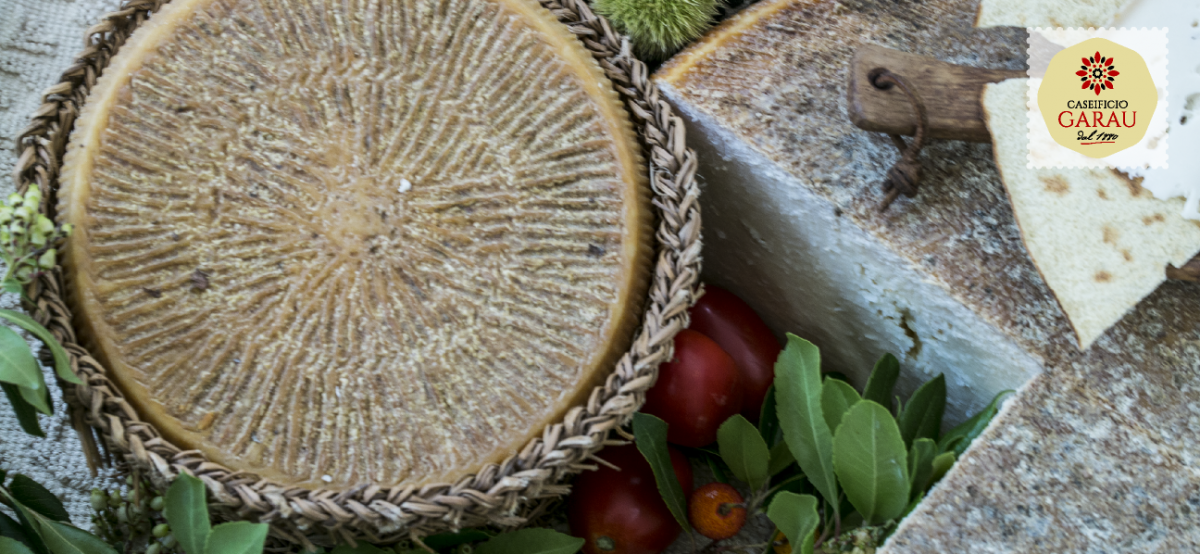 Master Cheese maker Antonio Garau
Location: Mandas (Cagliari) Centre South Sardinia
Since 1880 the Cheese Factory Antonio Garau has been producing typical Sardinian cheeses. In the space of four generations, also thanks to the old maturing cellars in use since more than 130 years, it has preserved the tradition and today it produces cheeses rich in age-old flavour, almost lost but not forgotten.
To the several types of classical pecorino cheeses, today the innovative Granduca di Mandas and Zinnibiri, have been added by the present generation of the Garau family.
The Granduca di Mandas is a hard-textured cheese, cooked, exclusively produced from very fresh sheep's milk coming from the Sardinian inland's pastures. It is one of the innovative table cheeses, produced exclusively by the Caseificio Garau and it is characterized by its hard and compact texture, being the result of a process that gives it a homogeneous structure.
The maturing takes place in the most ancient part of the original cellars of the cheese factory, dated 1880, and it goes on for about 12 months.
The Zinnibiri is a hard-textured table sheep cheese absolutely innovative and only produced by the Caseificio Garau. It is distinguished by the widespread presence of holes that remind you of some famous cow's milk cheeses produced in Switzerland. The holes depend on the action of carbon dioxide that is naturally generated during the maturing process.
The taste varies according to the maturing and is mild if matured less than 4 months, much richer and growing spicier if matured more than 8 months.
The Piccolo Giunco is a hard-textured, half-cooked, half-matured cheese, exclusively produced from very fresh sheep's milk coming from the Sardinian inland's pastures. It has a flavour which is on the sweet side that, growing more mature, takes on a firmer character.
Su Nuraxi is a cheese with a hard texture, half-cooked, half-mature, one of the classical pecorino cheeses of the Sardinian tradition.
It has a strong taste with a tendency to spicy, getting spicier when more mature. Its maturing varies from 20 days to six months.
It is the Prince of the Sardinian cheeses, very nourishing and digestible, unmistakably aromatic.