Pasta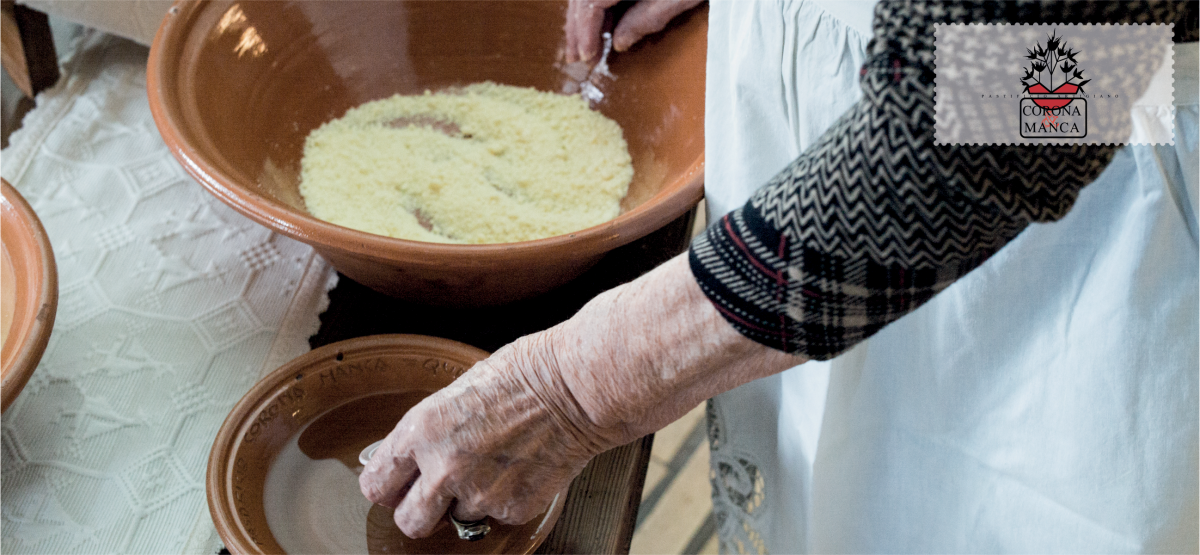 Pasta maker Corona&Manca
Location: Quartu Sant'Elena (Cagliari), South Sardinia
The pasta maker Corona&Manca comes from an ancient tradition of women passing down traditional homemade pasta recipes. After decades of family production, in 1955 the artisanal activity became a commercial enterprise, still deeply rooted in the family tradition.
We selected two special dry pasta:
Fregola : the typical pasta consisting of semolina dough, rolled into small (2-3mm diameter) balls and toasted in oven, comes in 3 sizes, small medium and large depending on the recipe. Traditionally used in seafood and clams dishes.
Malloreddus: probably the most known Sardinian pasta, it is the regional version of Italian gnocchi. Malloreddus are made from wheat flour, water, salt and a pinch of saffron. With tomato sauce and sausage it is the traditional Sardinian first course.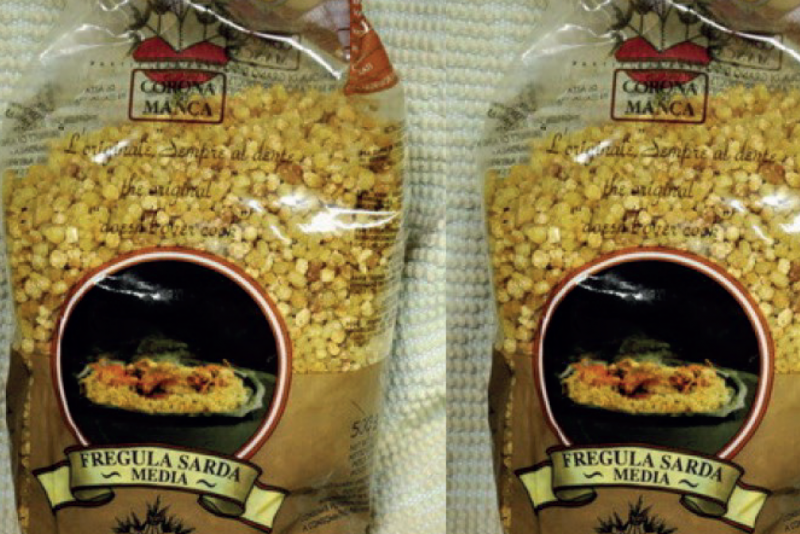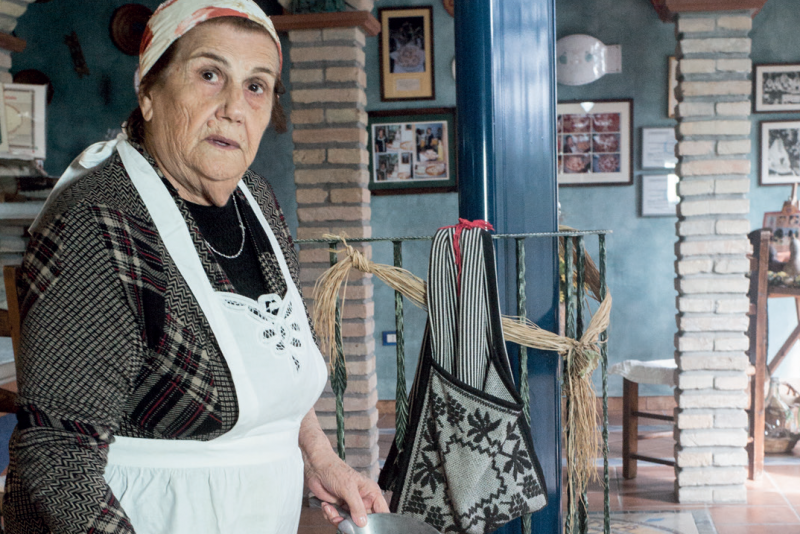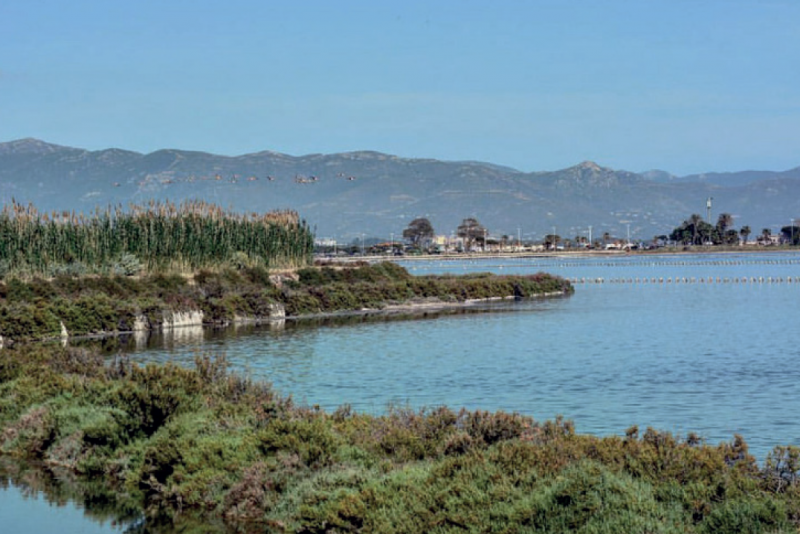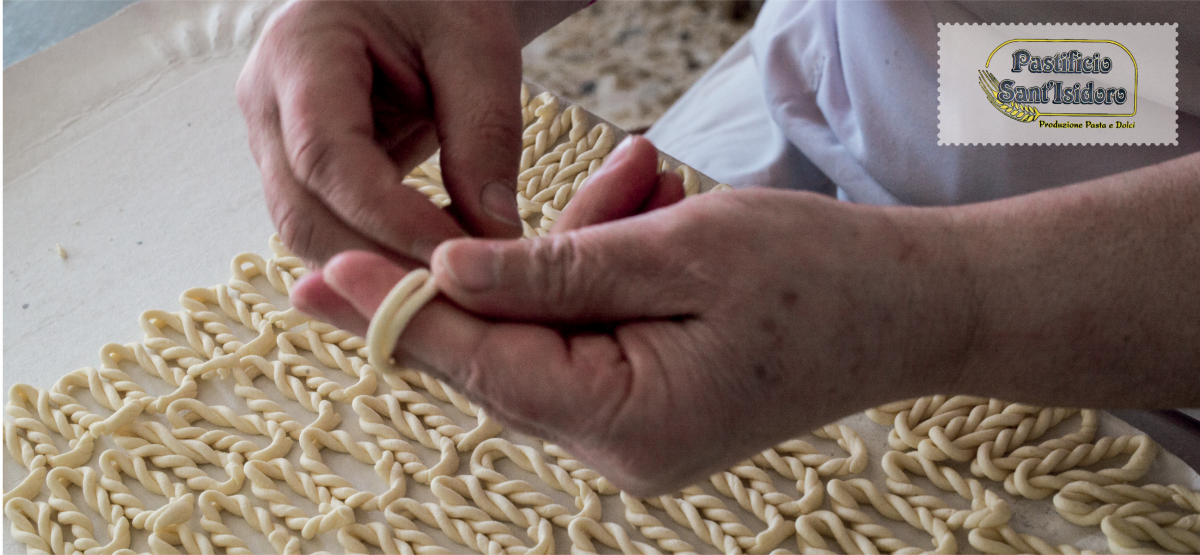 Pasta maker Sant'Isidoro
Location: Morgongiori (Oristano), Centre West Sardinia
After decades of house making pasta for the family, Mrs Mafalda Vittorina Pala decided to open a small pasta factory in Morgongiori in order to open up the Lorighittas famous village tradition to the public.
Lorighittas is a hand-made semolina pasta typical of the small village of Morgongiori and it is renewed for its simple taste, shape and beauty. Originally made only for the Catholic holiday of Ognissanti (1st of November) it became a renewed and special pasta, used by major chefs all over Italy with both meat and fish sauces.
The traditional recipe is with tomato sauce and free-range cockerel, but any sauce is magnified by this special semolina pasta.
Lorighittas in Sardinian language means "ring", because this special pasta looks like a jewel. Lorighittas are still made only in Morgongiori and only by hand. To an experienced pasta maker it took about 4 hours to make a kilo of this old traditional pasta.