Food seasoning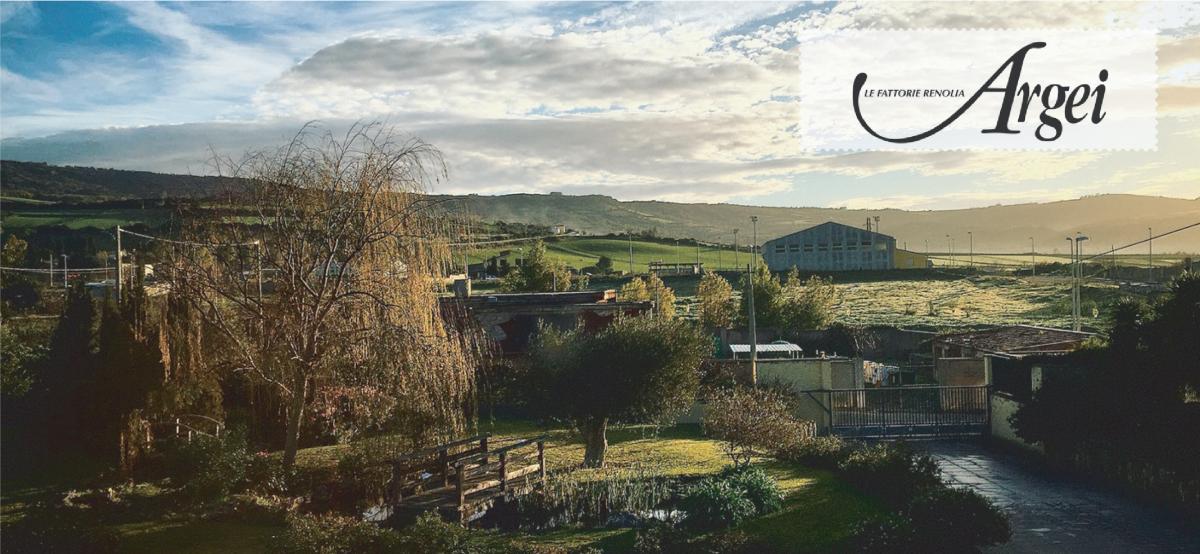 Argei - Le Fattorie Renolia
Location: Gergei (Cagliari), South Sardinia
Argei - Le Fattorie Renolia is a farm, an oil mill, a cellar and a laboratory that produces oil, wine and seasonings using natural local raw materials. The production, in full harmony with the environment, combines the human know how with the more efficient and eco-compatible production methods, giving products rich in taste and nutritional properties.
The food seasonings Argei - Le Fattorie Renolia comes from the meeting of the Argei production with natural aromatic fragrances of the highest quality. A wide range of flavors to enhance every dish and satisfy even the most demanding palates.
Balsardo - bittersweet dressing
This food seasoning is made from cooked grape must and wine vinegar and it's obtained from high quality raw materials; it's thick and rich in aromatic fragrances.
Alba white truffle - infused extra virgin olive oil
Lyophilized white truffle is infused in our extra virgin olive oil and then blended until homogeneous. Great on bresaola carpaccio, risotto, eggs, tagliatelle (pasta), salads and fondue.
Oleà
Oleà is a flavoured extra virgin olive oil dressing. Excellent to enhance every dish of the Mediterranean tradition, it's perfect on vegetable crudités, bruschetta, sauces and condiments, fish and meat carpaccio. Flavours available: basil, lemon, chili pepper.
Agrè
Agrè is a bittersweet dressing made of high quality raw ingredients. Cooked grape must and wine vinegar are blended until homogeneous, then the mixture is aged in barrique for at least two years. Perfect on meat fillets, cheese, vegetable crudités and salads. Astonishing on strawberries, ice cream and foie gras. From the precious taste of grape must and wine vinegar combined with the fragrance of natural flavours comes the four versions available: natural, wild berries, lemon, apple.
Fior di Sale
Fior di Sale (hand-picked wholegrain sea salt) is the first crystal of wholegrain sea salt which forms naturally in the evaporation ponds. It is hand-picked according to ancient traditions, by choosing the best plates floating in evaporation ponds; it's dried thanks to traditional methods, then undergoes quality controls. It's not washed, nor bleached. It's then hand-packed in fragrance-saver jar. Its splendidly delicate taste blends perfectly with ten totally natural and handworked elements. Organically farmed fruits, berries, spices and flowers lend themselves to the pureness of a unique salt, in order to set your fantasy and creativity free in your kitchen. Flavours available: ntural, pepper, organic saffron, smoked, organic orange, organic herbs from Sardinia, organic lemon, organic tangerine, organic myrtle, organic olives, oriental spices.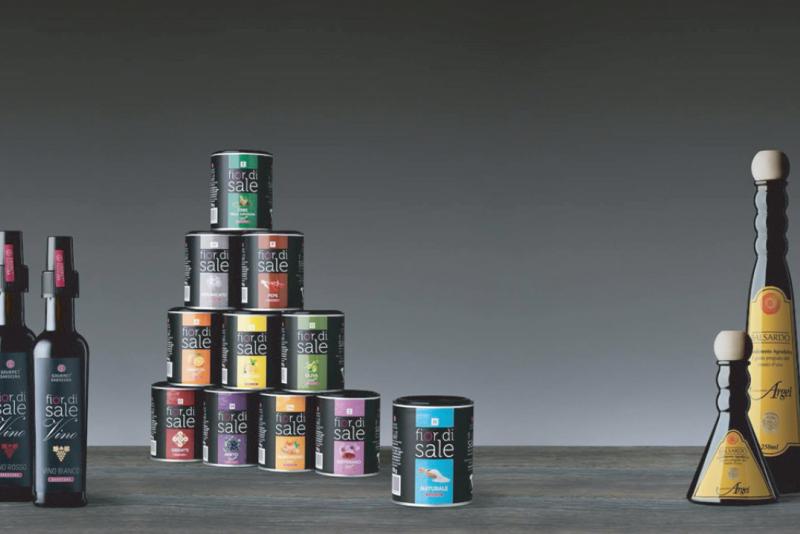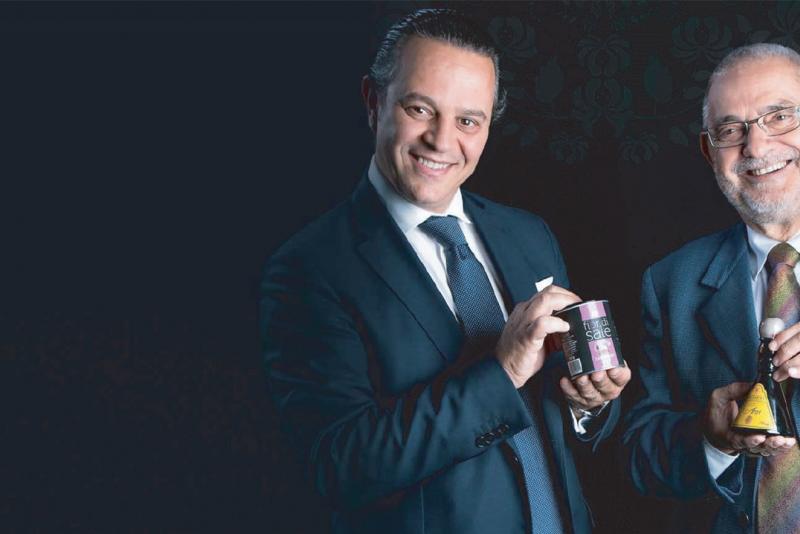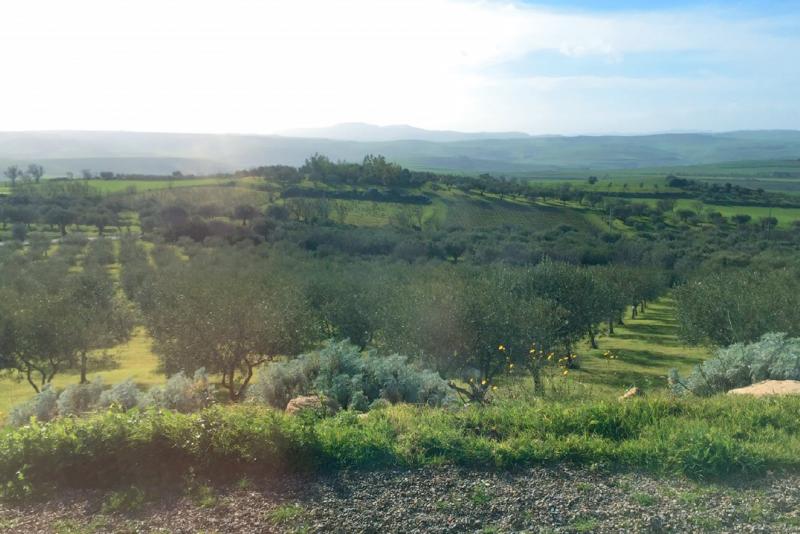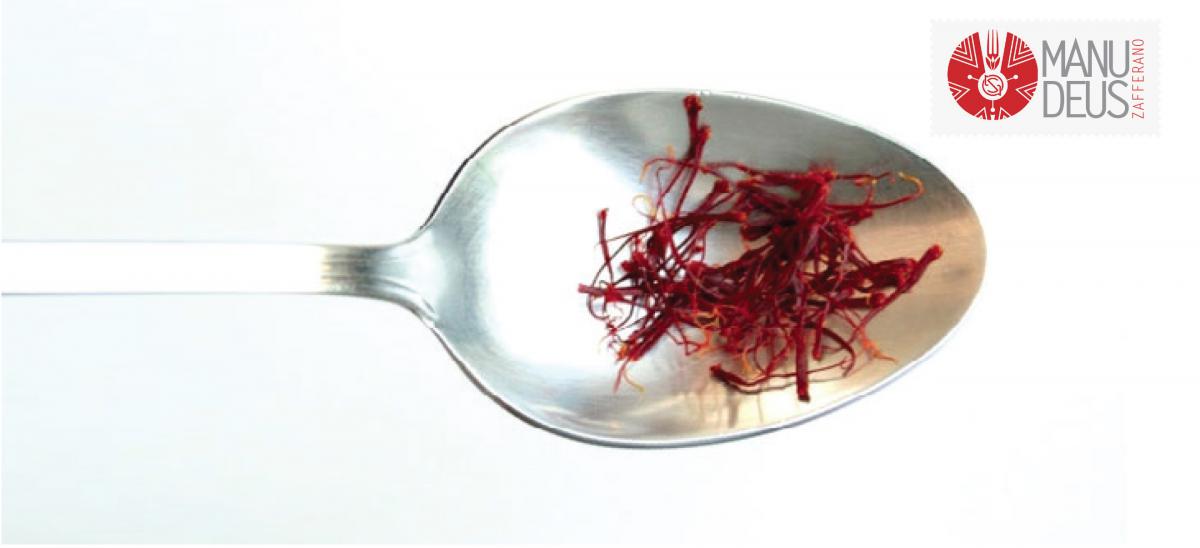 Saffron Manu Deus, Terre San Gavino
Location: San Gavino (Cagliari), South Sardinia
The small village of San Gavino is one of the only three places in Sardinia allowed to produce a DPO (protected designated origin) saffron. The family business Terre San Gavino came from the experience and wisdom of generations of farmers. The soil, naturally devoted to saffron cultivation, is enhanced with natural non-intensive work, in compliance with natural land rest period.
The saffron production at Terre San Gavino is still handled by the ancient tradition, from the flower harvest, taking place early in the morning during the month of November, till the stigmas separation by hand and the drying. The use of saffron in cooking ranges from appetizers to dessert. However, the best combination comes with rice, shellfish, seafood and stewed meat dishes, where the touch of saffron enriches color and enhances flavor.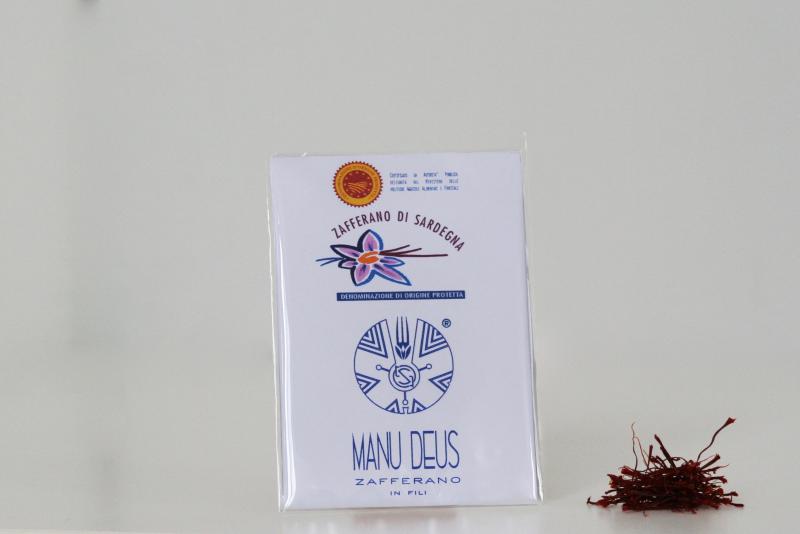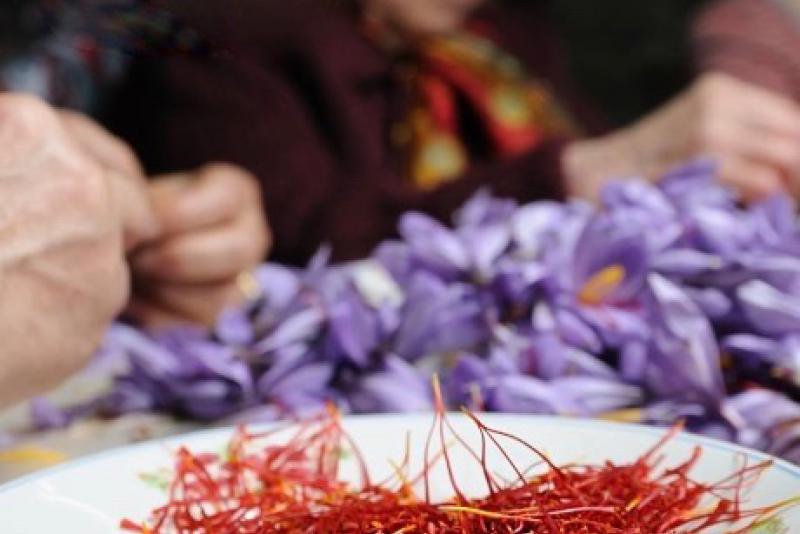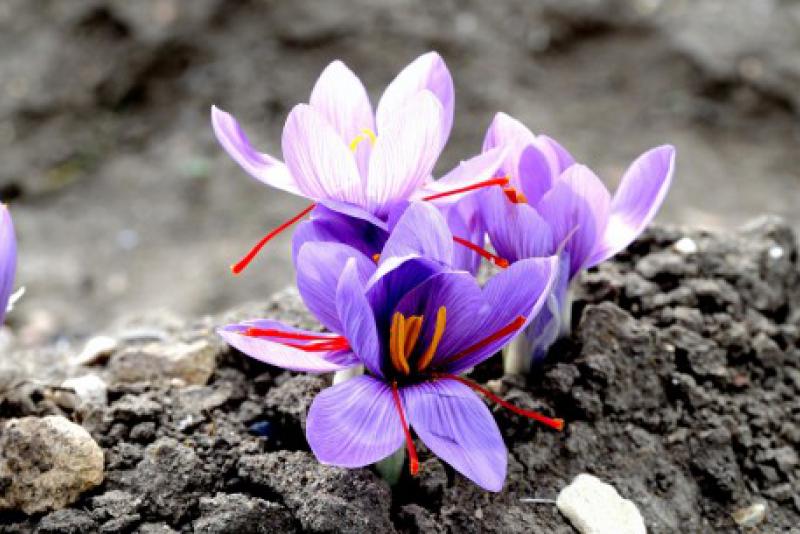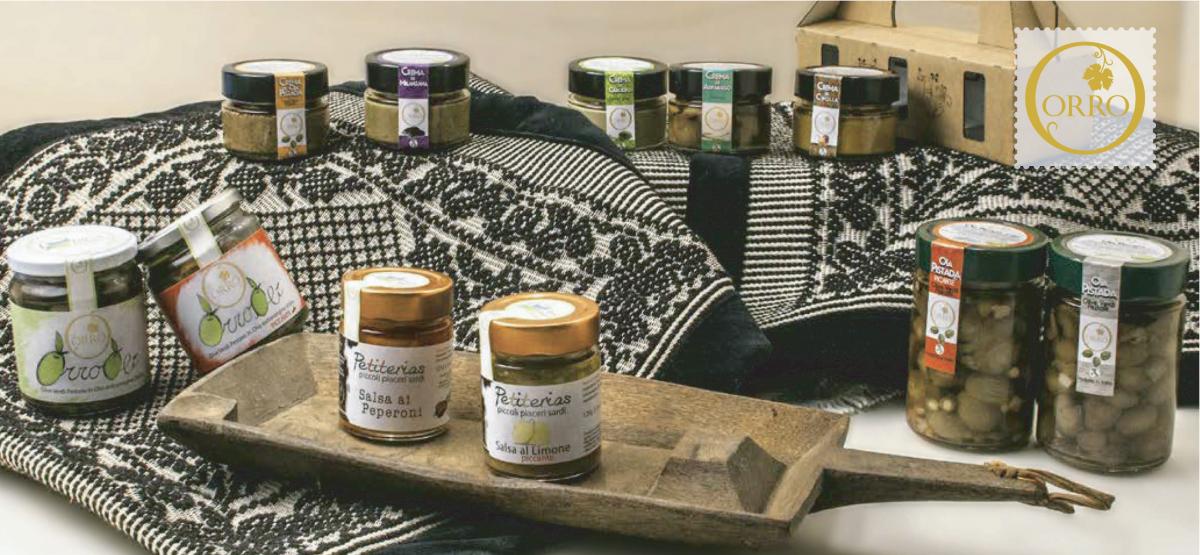 Famiglia Orro
Location: Tramatza (Oristano), Centre-West Sardinia
Famiglia Orro is a small family run farm located in Tramatza, a small village in the province of Oristano, central-west Sardinia. The farm produces wine, olives and vegetables typical of the area in respect of sustainable agriculture and biodiversity. All productions are processed directly on site in the Famiglia Orro cellar and laboratory combining tradition and innovation.
Famiglia Orro food seasonigs are produced respecting ancient traditional techniques that allows to preserve the authentic taste of raw ingredients.
Famiglia Orro produces three excellent and genuine food seasonings:
Oìa Pistada - crashed green olives
Crashed and pitted green olives seasoned with garlic and wild fennel in extra virgin olive oil, according to a traditional recipe handed down from generations. Perfect complement for your entries or as an appetizer, it can be also used to season main plates and pizza.
Crema di asparago - wild asparagus spread
Asparagus spread made from wild asparagus, seasoned with naturals aroma and extra virgin olive oil. Perfect as appetizer on crusty slices of bread, as the italian "crostini"style.
Crema di carciofo - artichoke spread
Artichoke spread made from the sardinian spiky artichocke, seasoned with herbs and Vernaccia wine in extra virgin Olive oil. Perfect as appetizer on crusty slices of bread, as the Italian "crostini"style.
Salsa al limone - lemon cream sauce
Cream sauce prepared on a lemon base, with extra virgin olive oil and garlic. It comes in a "piccante" version also, with added hot pepper. The lemon sauce has a wide range of uses. It is used raw on salads, but also on white meats and fish plates.