Cantina Meana, Terra del Mandrolisai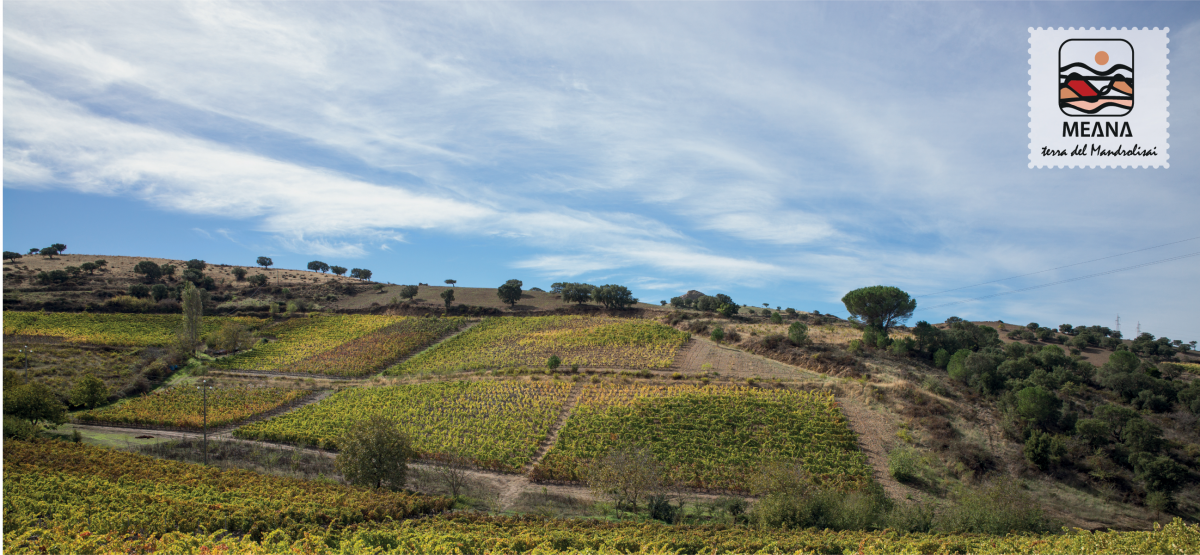 Cantina Meana, Terra del Mandrolisai
Location: Meana Sardo (Nuoro), Centre Sardinia
This small cantina is located in the village of Meana Sardo, right in the heart of the Sardegna "Mandrolisai", a terroir with an ancient tradition of autochthonous vineyards. Being the vineyard on the mountains rather than up hills, the schist composition of the soil gives the wine a peculiar rich taste.
Cantina Meana produces three typical wine blends:
Parèda - Isola dei Nuraghi IGT Organic
An Organic certified Typical Geographical Indication red wine, obtained from typical native vines from Mandrolisai (mid Sardegna) area. Silver Medal at Grenaches du Monde 2017 international competition, it  is an intense ruby red wine with light garnet nuances having a intense and captivating scent with red fruit, marasca cherry and plum scents standing out. It has a dry, savory, round body and matches perfectly with red meat and with simple and delicate plates. Vol. 14-15%.
Parèda – Mandrolisai DOC
Designation of Origin red wine, it is obtained from a blend of Sardinian Bovale, Cannonau, Monica and ancient red berry grapes from Mandrolisai area. A wine having an intense ruby red color with light grainy reflexes visible through aging, having a characteristic scent featuring tertiary and spicy nuances, with a predominance of cinnamon and vanilla. Great structure, harmonious and balanced, it matches with complex and full-bodied dishes such as roasted meat and seasoned cheeses. Vol. 13,5-14,5%.
Parèda - Isola dei Nuraghi IGT
A Typical Geographic Indication red wine, obtained from autochthonous vines in variable percentages. Intense ruby red wine with scent from the vines it comes from, intense and persistent, with delicate red berry fruits nuances. Dry savory flavor, in an elegant overall harmony. Fruity notes make it extremely pleasant to taste. Ideal with well-seasoned first courses, seasoned cheeses and red meats. It's also perfectly paired with simple and delicate dishes. Vol. 14-15% .